Duct Cleaning in Greater Gainesville
Any house that has forced-air heating and/or central air conditioning will have a ductwork system. Supply ducts distribute conditioned air throughout the living space, while return ducts bring air back to a centrally located air handler where it can be reconditioned. Air duct cleaning is a popular service because cleaner ducts mean a cleaner supply of air inside the house.
Start with the air filter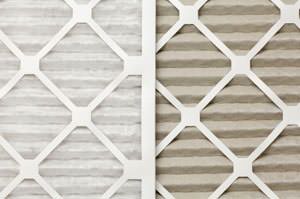 If dust and bad odors are coming from the ductwork system, it's important to determine the cause of this problem. Don't simply resign yourself to an expensive ductwork cleaning service every year. To get started on a clean ductwork campaign, make sure to check the air filter on the furnace or air handler and replace it when the filter element is visibly dirty. It's the air filter's job to capture dust so that it doesn't get into the ductwork system. Replacing the air filter when it becomes dirty will help to ensure effective dust capture.
Contact A NO Dealers today for duct cleaning in Gainesville, Saint Augustine, Orange Park, Lake City, Middleburg, Palm Coast, Ponte Vedra Beach, Palatka, Green Cove Springs, Saint Johns, and all surrounding cities and towns. We are your trusted resource for ductwork, from duct sealing to duct cleaning in Florida.
Duct sealing ensures clean ductwork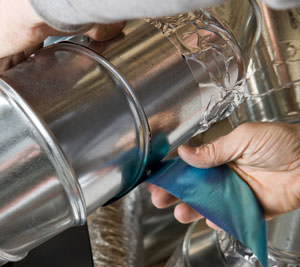 Unfortunately, many people don't realize that leaks in the ductwork system are a major cause of dirt and bad smells. When ductwork is installed as part of a house construction project, it's a fairly sure bet that the ductwork system is clean. But any ductwork system will have hundreds of joints where different takeoffs, trunk lines, boots and other fittings meet each other. Every joint is a potential leak.
Leaky ductwork that runs in the attic, basement or crawl space (3 popular locations for ductwork) can suck air, dust, odors and moisture into the system from these areas. If you are smelling attic or crawl space odors in the main living areas of your home, leaky ducts are probably the primary cause of this indoor air pollution.
To stop duct leakage and put an end to dirty ductwork, you can have your ductwork system inspected, tested and then sealed by qualified professionals.
Duct sealing improves energy efficiency
By sealing leaky ducts, you're eliminating the major cause of dirt and mold inside the ductwork system. But duct sealing has other benefits as well. A well-sealed ductwork system allows your heating and air conditioning systems to work at peak efficiency and reduces the need for air conditioning repair. Depending on the type of ductwork materials they're dealing with, energy technicians use a variety of materials and techniques to seal ducts, including reinforced mastic, special tape and spray foam. Duct insulation may also be recommended after duct sealing, as an additional way to improve comfort and HVAC system efficiency.
Start Saving Energy and Money With HVAC Repair or a Heating and Cooling Upgrade.
Call 1-888-370-6924 or contact us online to schedule a free home inspection, heating and cooling estimate or free HVAC repair quote.
We provide duct sealing and duct cleaning in and around Orange Park, Saint Augustine, Gainesville, Palm Coast, Middleburg, Lake City, Palatka, Green Cove Springs, Saint Johns, Ponte Vedra Beach, and all surrounding areas.
Looking for a price? Get a no cost, no obligation free estimate.