We Are Mid-Florida's Home Insulation, Heating & Cooling and Energy Expert!
Our home energy audit helps us improve your home's efficiency with our services: Air Sealing - Insulation - HVAC - Renewable Energy - Water Heaters - And More!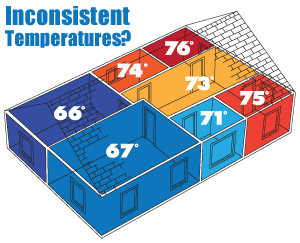 If you are tired of inconsistent temperatures and just want to be comfortable in your own home, we can help! With one call we deliver comfort, green living and savings!
For decades, A NO Dealers has been serving the local residents as the trusted heating and air conditioning authority. As the Mid-Floridan authorized Dr. Energy Saver dealer, we have expanded our expertise to encompass home energy upgrades and services to meet the many various needs of our customers.
Reduce drafts
Increase the lifespan of your Heating and Cooling System
Even out the temperature throughout your home
Only pay to heat the water you need and use
Produce your own energy with Solar Panels
Save energy and live more comfortably!
We know that every home is different, however, we also know that every home works as its own system. This means that the conditions in the basement affect the living space, while the air sealing affects your insulation. Our services regulate your home's system.
Contact us Today!
Our home energy audit in Greater Gainesville allows us to evaluate your home's efficiency and pinpoint those specific problems such as air leaks, an overworked HVAC system, drafts, and more! We proudly offer all of our services from air sealing and insulation to HVAC, water heaters, and solar, within Gainesville, Saint Augustine, Orange Park, Lake City, Middleburg, Palm Coast, Ponte Vedra Beach, Palatka, Green Cove Springs, Saint Johns, and all surrounding cities and towns.
Home Insulation for the Whole House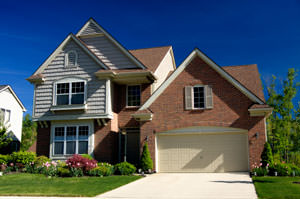 Insulation can play a huge role in improving your home's energy efficiency and comfort. In our travels, we've come to realize that many homes could benefit from either adding more insulation or a different kind of insulation. Air sealing is also crucial to your insulation's performance.
Radiant barriers reflect the sun away from your home
Air seal before insulating to ensure cool air doesn't escape through the insulation
We understand the benefits to insulating a Greater Gainesville home the right way. Air sealing must be performed before insulating, otherwise the cool air you're paying to condition may escape through the leaks. This means you're going to pay far more for air conditioning and overwork your AC unit.
After we perform a home energy audit, we can confidently describe the condition of your home's insulation; whether the R-value needs to be increased, or if your home would benefit from our SuperAttic® Insulation System.
Reflect Heat Away from Your Home with the SuperAttic™ Insulation System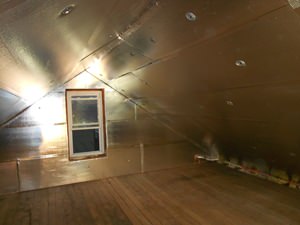 Our SuperAttic™ Insulation System is a one of a kind attic conversion system that not only reflects heat out and away from your home, but it transforms your attic into a valuable, usable storage space.
We use our patented SilverGlo™™ rigid board insulation to transform any attic into an airtight, energy efficient, space. Our unique insulation will not lose R-Value over time like other insulation materials. This means your attic maintains its condition, longer!
Attics in our area can sometimes reach upwards of 140 degrees. This type of heat will make your ductwork and HVAC equipment work much harder trying to transport cool air through such a hostile environment. Our SuperAttic ensures a cooler attic for your equipment, storage space, and an airtight finish.
Improve Your Cooling Costs
We know that proper air sealing and insulation can drastically improve not only the function of your air conditioner, but also reduce your cooling costs. Oftentimes we find homeowners with the wrong size AC unit, either too small or too large. We can help fit the proper size unit for your home, which will complement the benefits of proper air sealing and insulation. When the air your AC is creating just escapes through leaks, it's a clear sign you're paying way too much to cool your home and still you're uncomfortable.
We can help!
Home Energy Saving Services in Florida
In no time, you'll find our home energy audit and many energy upgrades are saving you money and making your home more comfortable. Contact us today if you're interested in cutting your cooling costs, sealing air leaks, utilizing our SuperAttic Insulation System to reflect the sun away from your home, or saving energy with a new water heater!
We offer Free Estimates for all of our services in Orange Park, Saint Augustine, Gainesville, Palm Coast, Middleburg, Lake City, Palatka, Green Cove Springs, Saint Johns, Ponte Vedra Beach, Starke, Keystone Heights, Alachua, Interlachen, Williston, Hawthorne, Trenton, and the neighboring cities and towns.
Looking for a price? Get a no cost, no obligation free estimate.