Electric Heating Systems in Greater Gainesville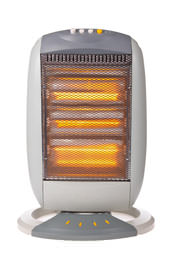 Homeowners often view electricity as a clean, reliable, hassle-free heat source. No chimney is required for an electric heating system. Fuel deliveries aren't necessary, and electric baseboard heaters have no moving parts to break down, replace or maintain. But we consume a great deal of fossil fuel to produce electricity at power plants throughout the country.
Only about 7% of our electricity comes from renewable energy sources. Most electrical power plants burn coal or natural gas, and both of these fuels contribute to air pollution and climate change.
If you have electric heat in your home- you are paying far too much for heating. You're also likely to have hot and cold spots in your house and even within the same room!
A NO Dealers can install a new high efficiency heating system for you that will make your home more comfortable and lower your cost of home ownership.
The money you save on heating bills will be more than what you pay for your new heating system! Call for a free evaluation today! We offer our services in and around Gainesville, Saint Augustine, Orange Park, Lake City, Middleburg, Palm Coast, Ponte Vedra Beach, Palatka, Green Cove Springs, Saint Johns, and more!
When we hear the term "electric heat," this can mean any one of several different heating system types that require electricity. Here are the main heating system types that depend primarily on electricity.
Electric Space Heaters
Quite a few different types of these heaters are available. Portable models are available, as well as models designed to be hardwired and mounted in the wall. Many electric space heaters are equipped with fans to better distribute heated air, and some have adjustable thermostat-based controls.
Electric Baseboard Heating
This type of heating system works just like the heating coils on top of an electric range. Electric current runs through a resistant material, causing it to heat up. Aluminum fins on an electric baseboard heater increase the surface area of the heating unit to improve convective and radiant heat transfer. A thermostat tells the baseboard heating unit when to turn on, based on a desired temperature setting.
Builders and developers like electric baseboard heat because it's easy and inexpensive to install. The trouble with electric resistance heat is that it's very expensive as a whole-house heating system. It's also very inefficient, when you factor in the energy required to generate electricity and get it from the generating plant to the heater.
Start Saving Energy and Money With A Heating Upgrade.
Call 1-888-370-6924 or contact us online to schedule a free home inspection and heating estimate.
Looking for a price? Get a no cost, no obligation free estimate.